Computer assisted eye exams, diagnosis and treatment of ocular disease and injury, dry eye therapy and punctal plugs, complete contact lens services including all specialty lens products, co-management for laser and cataract surgeries, and frame styling to compliment your lifestyle. We offer handicap access and utilize wheelchair friendly equipment. Outside prescriptions welcome.


Equipment


The 3D Wave
The 3D Wave combines advanced technologies to allow us to evaluate the complete optical system using the same technology used before LASIK procedures, wave front analysis. With this system, we can evaluate and diagnose corneal dystrophies, diseases, problems associated with the lens inside the eye, and numerous other eye disorders. In addition, it measures your prescription with the most advanced and accurate technology available. It can also help diagnose problems with night vision. In short, it is one of the most advanced eye care systems anywhere.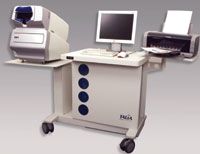 RTA 5 Technology. The RTA 5 represents a new perspective in diagnostic imaging. It is the first system which integrates high speed scanning laser ophthalmoscopy (SLO) with high resolution digital fundus imaging for early detection, diagnosis, and progression analysis of pathology involving the macula, perimacular regions, optic nerve head, and peripapillary regions of the retina.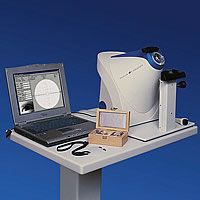 The Oculus Easyfield perimeter is a state-of-the-art visual field tester which is used in the diagnosis and management of many eye diseases, such as glaucoma and neurologic eye diseases such as optic neuritis.






At Deeds Family Vision Care, we believe in giving our patients the very best, and providing the best technology available.



Types of Payment Accepted
We participate with most VSP, Medicare, WV Medicaid, Eyemed, Anthem BCBS and several other plans. Call for others that we accept. For most plans that we are not providers for we will assist you with your paperwork or bill your insurance company on your behalf after receiving your payment. Payment is requested on the day of your visit. Check with your company's benefits manual or benefits director regarding your own insurance coverages.